Ingredients:
– Champagne
– Cranberry Juice
– Raspberries
– Mint
Instructions:
Mix up equal parts of champagne and cranberry juice.
Garnish with raspberry and mint.
Prep time: 3 min
Total time for preparing Cranberry Champagne Cocktails Holidays: 3 min
Notes:
If you want you can garnish with some cranberries and leave the raspberries and the mint out of the equation completely.
Tip: You can use different types of berry juices in combination with the champagne. Make it your own! It's all up to your taste…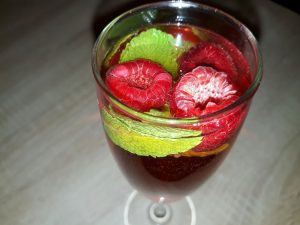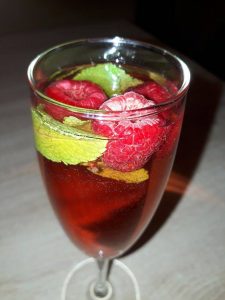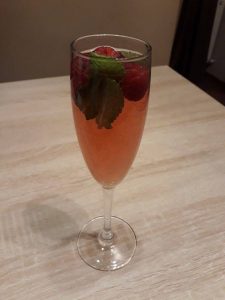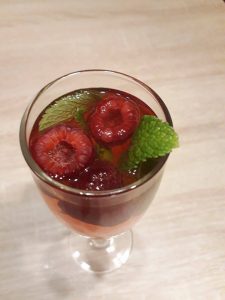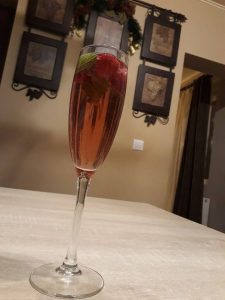 15 Amazing Benefits of Cranberry Juice. The health benefits of cranberry juice include relief from urinary tract infection, respiratory disorders, kidney stones, cancer, and heart diseases.
In addition it is also beneficial in preventing stomach disorders and diabetes, as well as gum diseases caused by dental plaque.

If you liked the recipe give us a like, share and follow us on Facebook where you can find us under the name "Magliano's Comfort Food".
Enjoy! 🙂